Key Account Salons Channel Manager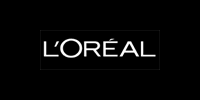 İstanbul, TR
Country :

Turkey

Region :

Town :

İstanbul
Contract type :

Availability :

Full time

Job reference n° :

71991
Job description
The world leader in beauty, present in 150 countries on five continents!Our 34 international brands include L'Oréal Paris, Kiehl's, Vichy, Giorgio
Armani Beauty, Garnier, Yves Saint Laurent Beauté, Ralph Lauren,
Maybelline New York, Kérastase, Biotherm, Viktor&Rolf, Urban Decay,
Lancôme, NYX PMU, L'Oréal Professionnel, Vichy, La Roche-Posay, Diesel, Cerave,
our local brand İpek and more.For more than a century, L'Oréal has devoted itself solely to one
business: beauty. We strive to be the 1stbeauty-tech company all
around the world!The group's mission is to provide the best in cosmetics innovation to
women and men around the world with respect for their diversity. We
want to bring beauty to all people. Our ambition for the coming
years is to win over another one billion consumers around the world by creating
the cosmetic products that meet the infinite diversity of their beauty needs
and desires.If you are ready to take charge of your career and join us on our
quest for the next billion consumers, follow us to get the insider scoop on our
business, culture, and tips on how to join us to shape the future of beauty.
Joining L'Oréal Professional Product Division might be the
opportunity that you've been looking for!WHAT YOU'LL DO
- As a member of PPD Management
Committee, you will be responsible for building and shaping the
channel strategy for Key Account Salons including the joint business plan
roadmap, contributing to become the Best B2B Partner vision by sharing Key
Account Salons perspective, risks and opportunities as a member of PPD
Management Committee
- You will be one of the
strongest driver in leading the transformation in professional market
focusing on joint business plans for key accounts with growth models,
salon emotion and digital strategies as well as brand priorities
- You will lead actions to develop,
monitor and manage the Key Account Salons, in accordance with the strategy
of division and brands
- You will create an annual
business plan taking into Key Account Salons levers of growth to achieve
brand results (sell-in, sell-out, market share) and the profitability of
brands within the accounts
- You will lead or
participate in the negotiations with Key Account Salons on key launches,
space, location and stock. Establish and develop partnerships and strong
relationships with the marketing teams
- You will lead the Key Account
Channel Team to establish and implement the plan for Key Account Salons,
including trade marketing/animation/ merchandising/training. Follow up
return-on-investment of actions
- You will drive the performance
of Key Account Salons (P & L)
- You will manage and coach Key
Account Executives. Co-ordinate on Key Account Salons activity (supply
chain, marketing, customer service, education, sales operations, legal
department). Work closely with Direct Salons Channel Manager and his/her
team to seize opportunities to enlarge Key Account Salons portfolio.
DO YOU HAVE WHAT IT TAKES
- 4 years' university degree
- Excellent communication skills
in English
- Minimum 10 - 12 years of sales
experience
WHAT COULD L'ORÉAL OFFER YOU
- The ultimate place to win and
achieve your career dreams if you take initiative and push the boundaries
while helping others shine along the way
- Work with some of the biggest
brands and experts in the business, and the most passionate people
- A diverse environment
- Opportunity to be at the center
of digital transformation
- World class training and
development
#WEARELOREALTake a closer look at our world here!